Transport Truck Companies
If you're in the business of transporting goods, finding a reliable transport truck company is essential. But with so many options out there, how do you choose the right one? Here are five key factors to consider when making your decision.
5 Factors to Consider When Choosing a Transport Truck Company
When choosing a transport truck company, it's important to consider their reputation and experience. Look for a company with a proven track record of delivering goods on time and in good condition. Check online reviews and ask for references from other businesses in your industry. Additionally, consider the company's experience in handling the specific type of goods you need to be transported. A company that specializes in transporting perishable goods may not be the best choice for transporting heavy machinery.
Safety and Compliance.
Safety and compliance are critical factors to consider when choosing a transport truck company. Look for a company that has a strong safety record and follows all regulations and guidelines set by the Department of Transportation. Ask about their safety training programs for drivers and their policies for maintaining and inspecting their vehicles. A company that prioritizes safety and compliance will help ensure that your goods are transported safely and legally.
Fleet Size and Availability.
When choosing a transport truck company, it's important to consider their fleet size and availability. A company with a larger fleet may be able to accommodate your shipping needs more easily, especially during peak seasons. Additionally, you'll want to ensure that the company has enough available trucks to meet your specific shipping requirements. Ask about their scheduling process and how they handle unexpected delays or changes in your shipping needs.
Pricing and Payment Terms.
Another important factor to consider when choosing a transport truck company is their pricing and payment terms. You'll want to compare rates from different companies to ensure you're getting a fair price for the services you need. Additionally, ask about their payment terms and any fees or penalties for late payments. It's important to have a clear understanding of the financial aspect of your partnership with the transport truck company to avoid any surprises or misunderstandings down the line.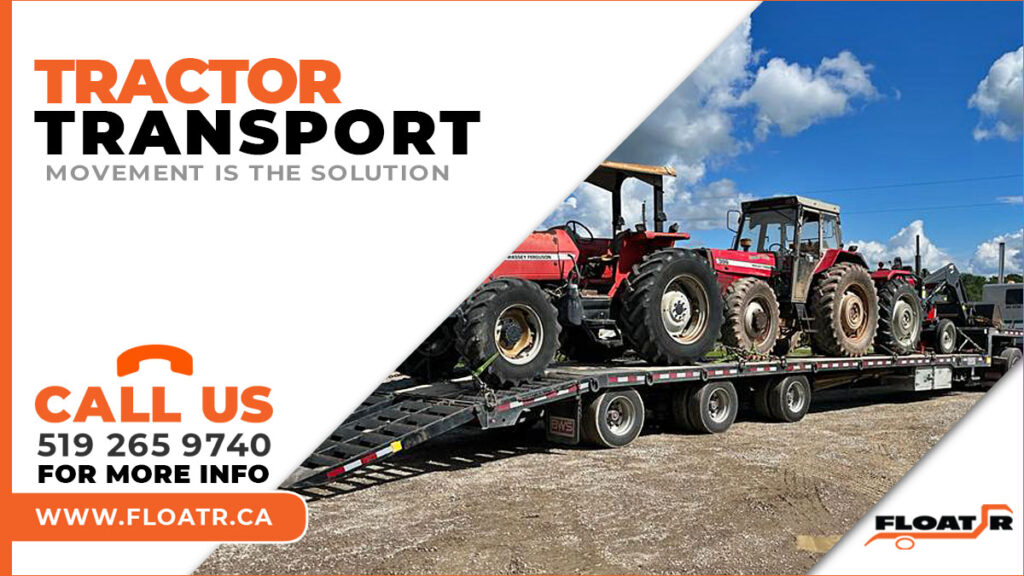 Customer Service and Communication.
When choosing a transport truck company, it's important to consider their level of customer service and communication. You want to work with a company that is responsive to your needs and concerns, and that keeps you informed throughout the shipping process. Look for a company that has a dedicated customer service team and clear communication channels, such as email or phone, to ensure that you can easily get in touch with them if needed. Additionally, read reviews and ask for references to get a sense of the company's reputation for customer service.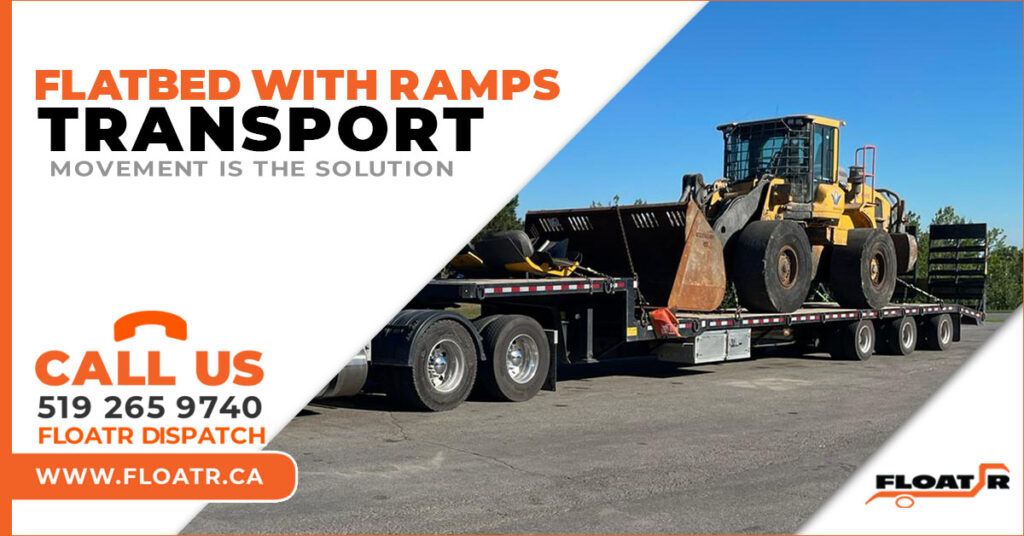 Feel free to complete the following form if you are looking for flatbed shipping
FLATBED SERVICES
In addition, just for everyone's interest, FLOATR INC trucks are available every day in the following locations: Kitchener, Cambridge, Waterloo, Stratford, Woodstock, London, Brantford, Fergus, Elora, Elmira, Hamilton, Burlington, Stoney Creek, Ancaster, Georgetown, Milton, Oakville, Orangeville, Palmerston, St. Jacobs, New Hamburg, Halton Hills, Listowel, Newmarket, Collingwood, Aurora, Oshawa, Ajax, Pickering, Bolton, Peterborough, Orillia, Belleville, Kingston, Ottawa, Brockville, New Tecumseth, Owen Sound, Walkerton, Kincardine, Goderich, Grand Bend, Sarnia, Windsor, Chatham, Tillsonburg, Simcoe, Port Colborne, Welland, St. Catharines, Grimsby, Niagara Falls, Caledonia, Hagersville, Paris, Ayr, Waterdown, Millbank, Wallenstein.