Hot Host Hauling – Fast And Reliable
When it comes to delivering time-sensitive cargo, hot shot trucking is a game-changer. This specialized form of expedited transportation utilizes smaller trucks to provide quick and reliable delivery solutions. In this article, we will explore the world of hot shot trucking, discussing its benefits, equipment, industry trends, and how it can be a valuable resource for businesses in need of urgent shipments.
FLOATR team will handle your hotshot hauling needs. We ship all over Ontario and handle every step from planning, pickup, and delivery, including custom infield services. All our drivers are very experienced, fully insured, licensed, and got the necessary permits to comply with any hotshot hauling freight.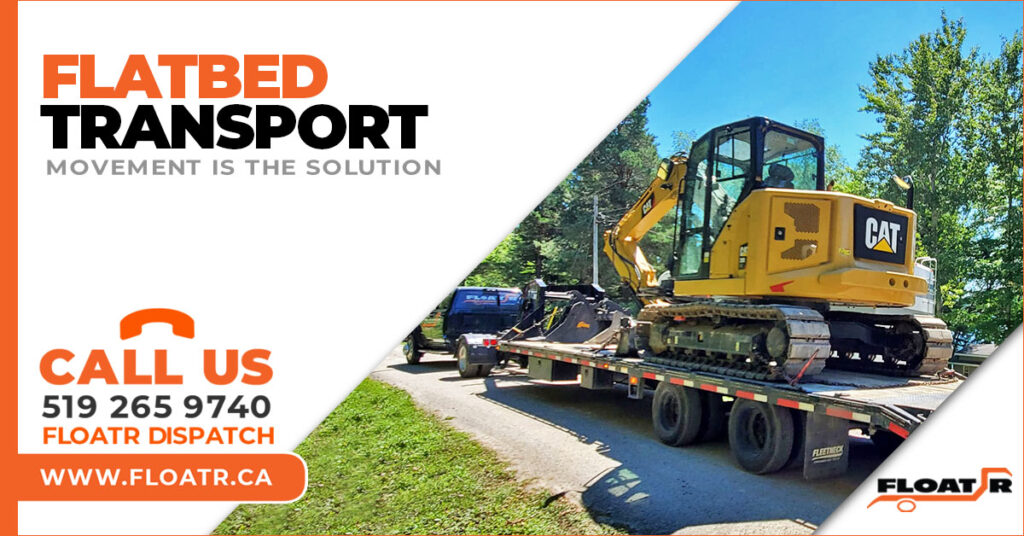 Our comprehensive hot shot hauling services include:
Expedited Delivery: We understand the importance of timely deliveries for your urgent shipments. Our hot shot hauling services offer expedited transportation solutions to ensure your cargo reaches its destination quickly and reliably.

Small Load Transportation: Have a smaller load that requires immediate transportation? Our hot shot trucks are equipped to handle small loads efficiently, providing a cost-effective solution for your transportation needs.

Time-Sensitive Cargo: Whether it's perishable goods, critical parts, or time-sensitive materials, our hot shot hauling services are designed to meet the specific requirements of your time-sensitive cargo. We prioritize quick and secure delivery to keep your operations running smoothly.

Flexible Routes: Our experienced drivers and logistics team are skilled in planning efficient routes to optimize your delivery times. We work closely with you to understand your specific requirements and provide customized solutions tailored to your cargo and destination.
Why Choose Us
Speed and Reliability: When time is of the essence, you can rely on our hot shot hauling services to deliver your cargo quickly and efficiently. We prioritize speed and adhere to strict schedules to meet your time-sensitive demands.

Professional Drivers: Our experienced drivers are highly trained and skilled in handling hot shot hauling. They possess in-depth knowledge of road regulations, load securement, and safe driving practices, ensuring the secure transportation of your cargo.

Dedicated Customer Support: We value our customers and strive to provide exceptional service. Our dedicated customer support team is available to address your inquiries, track your shipments, and provide updates throughout the transportation process.

Competitive Pricing: We offer competitive pricing without compromising the quality of our services. Our transparent pricing structure ensures you receive cost-effective hot shot hauling solutions tailored to your specific needs.
Ready to experience efficient and expedited hot shot hauling services? Contact FLOATR INC. today for a consultation and receive a custom quote based on your unique transportation requirements.
FLOATR INC team will handle any hotshot transport needs all over Ontario. It is the case the hot shots will travel directly from the pick-up point to the delivery point. Moreover, we will give you transit times and an estimated arrival time right away and we'll keep you updated throughout transit.
Frequently Asked Questions
Check out our FAQ to see if your question is answered here.  If you don't see what you're looking for below, feel free Contact Us with your question(s).