Our Location
450 Speedvale Ave West, Unit 103, Guelph, Ontario, N1H 7Y6, Canada
Phone Number
+1 519 265 9740
+1 226 820 3587
Email Address
ineedinfo@floatr.ca
You can connect
with us when need help!
We value your feedback, inquiries, and communication. Whether you have questions about our products, or services, or would simply like to get in touch, we're here to assist you. Our dedicated team is ready to provide you with the information you need.
Feel free to reach out to us using the contact form below. Just provide your name, email address, the subject of your message, and your message itself. We'll make sure to respond to your inquiry as promptly as possible.
Alternatively, you can also reach us directly through the contact details provided. If you prefer to speak with someone over the phone, our contact numbers are listed for your convenience. We understand the importance of clear and open communication, and we look forward to hearing from you.
Thank you for considering us for your needs. We're committed to providing the best assistance and service, and your input is valuable to us. We aim to build strong relationships with our customers and partners, and your interaction matters in achieving that goal.
We're excited to connect with you and address any inquiries you may have. Don't hesitate to reach out – we're here to help!
Hot Shot Freight Transport
From critical machine parts to perishable goods, hot shot freight transport ensures that essential items reach their intended recipients promptly, minimizing downtime, preventing disruptions, and maintaining the smooth flow of operations.
More Info
Locations where FLOATR trucks will ship your load
FLOATR INC. trucks are available every day in the following locations: Kitchener, Cambridge, Waterloo, Stratford, Woodstock, London, Brantford, Fergus, Elora, Elmira, Hamilton, Burlington, Stoney Creek, Ancaster, Georgetown, Milton, Oakville, Orangeville, Palmerston, St. Jacobs, New Hamburg, Halton Hills, Listowel, Oakville, Newmarket, Collingwood, Aurora, Oshawa, Ajax, Pickering, Bolton, Peterborough, Orillia, Belleville, Kingston, Ottawa, Brockville, New Tecumseth, Owen Sound, Walkerton, Kincardine, Goderich, Grand Bend, Sarnia, Windsor, Chatham, Tillsonburg, Simcoe, Port Colborne, Welland, St. Catharines, Grimsby, Niagara Falls, Caledonia, Hagersville, Paris, Ayr, Waterdown, Millbank, Wallenstein.
We make floating easy, so get a quote today by calling (519) 265 9740
FLOATR INC. OFFICE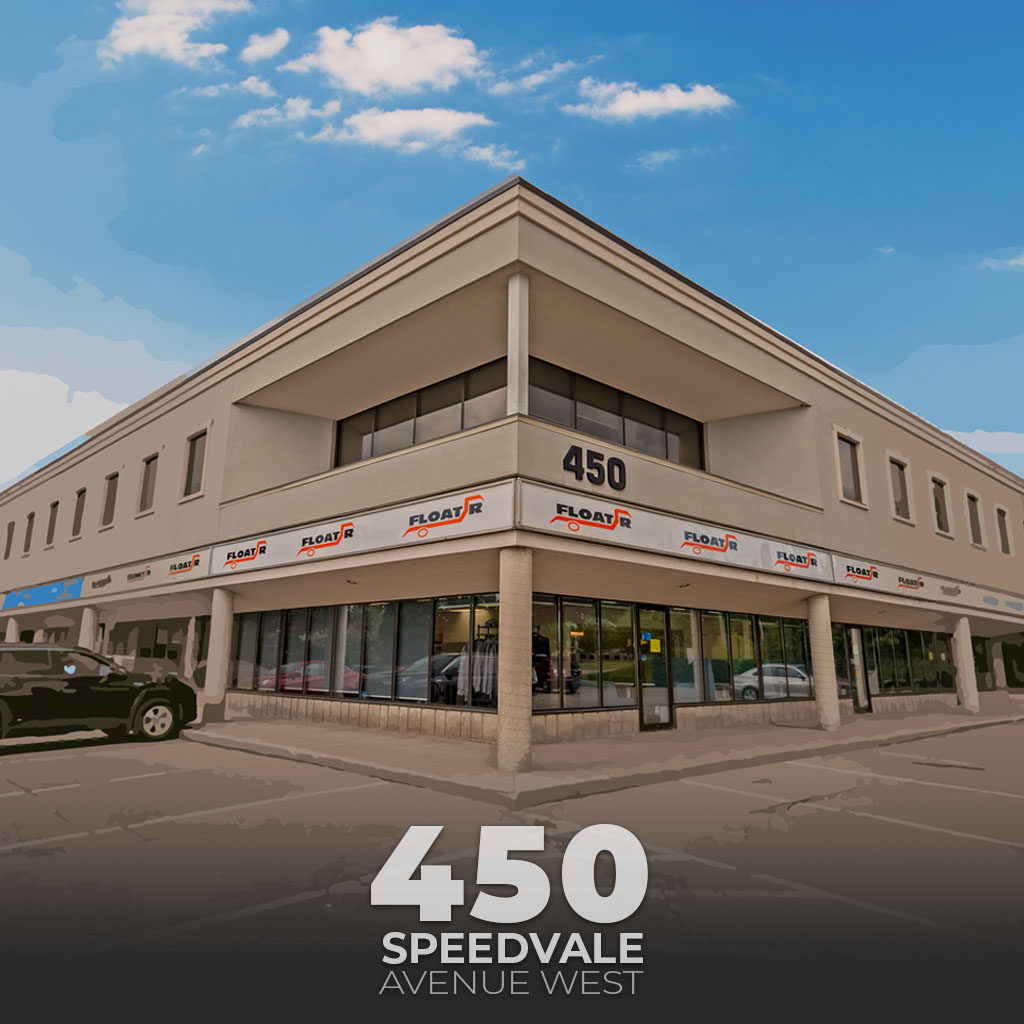 450 Speedvale Ave W Unit 103, Guelph, ON N1H 7Y6
Clients who trusted our service
thank you for being a valuable customer
Some of what our trucks can transport:
Storage Shed Movers

Heavy Haul Trucking

Lawn Mower Transport

Tiny House Transport

Industrial Equipment Hauling

Metal Sheet Transport

Military Equipment Transport

Concrete Block Transport
Storage Shed Movers

Mobile Office Shipping

Mining Equipment Transport

Heavy Machines Transport

Car Shipping

Forestry Equipment Transport

Scaffolding Transport

Crawler Carrier Transport



Compactor Transport

Sky Jack Boom Lift Transport

Airplane/Fuselage Transport

Water Tank Transport

Lumber Hauling

Small Excavator Transport

Railroad Equipment Transport

Manufacturing Equipment Transport

Crawler Carrier Transport

Pipe Transport

RV Transport
Copyright 2023 © All rights Reserved. Design by FLOATR
Contact Us