Your Partner in Oversize Load Trucking
In the world of logistics, where precision and expertise are paramount, oversize load trucking presents unique challenges. Whether you're moving heavy machinery, industrial equipment, or large structures, the need for a reliable and experienced partner is critical. That's where FLOATR INC. comes into play, offering top-tier oversize load trucking services that go beyond expectations.
"Professional, transparent and easy to work with. Shipment was delivered in time whitout any issues. The customer service was great including the nice folow up. Thank you for your service."  Netan Devielo – ARCOR manager
A wide load, also known as an oversized load, is any load that exceeds the maximum legal width, height, or length defined by the province or state in which the load is being transported.
Even though maximum legal dimensions vary, any vehicle and load that exceeds one of the legal dimensions will be required to have a permit defining the size, weight, and nature of the load.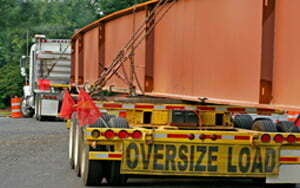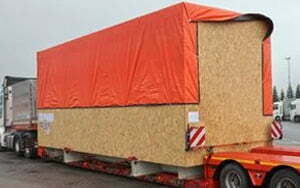 Experience that Counts
FLOATR INC. has been a leader in the transportation industry for years, with a team of experts who understand the intricacies of oversize load trucking. Our drivers are not just professionals; they are logistics specialists, ensuring your oversized cargo reaches its destination safely and on schedule.
Dependability, Not Just a Promise
Punctuality is at the core of our service philosophy. At FLOATR INC., we prioritize on-time deliveries for oversize load trucking projects. You can trust that your cargo will be delivered as committed, meeting your deadlines without fail.
Safety as a Fundamental Value
Safety is not taken lightly at FLOATR INC. Our unwavering commitment to safety ensures that your oversize cargo arrives at its destination in pristine condition. Our meticulously maintained fleet, rigorous safety measures, and highly trained drivers collectively contribute to a secure and damage-free shipping experience.
Customer-Centric Excellence
We're not just a trucking company; we're your partners in success. Our customer-centric approach means that your unique oversize load trucking needs are always our top priority. We understand that each cargo is distinct, and we tailor our services to meet your specific requirements.
Competitive Pricing, Exceptional Value
Quality service doesn't have to come with a hefty price tag. FLOATR INC. offers competitive rates for oversize load trucking services, ensuring that you receive exceptional value without compromising on the quality of service you deserve.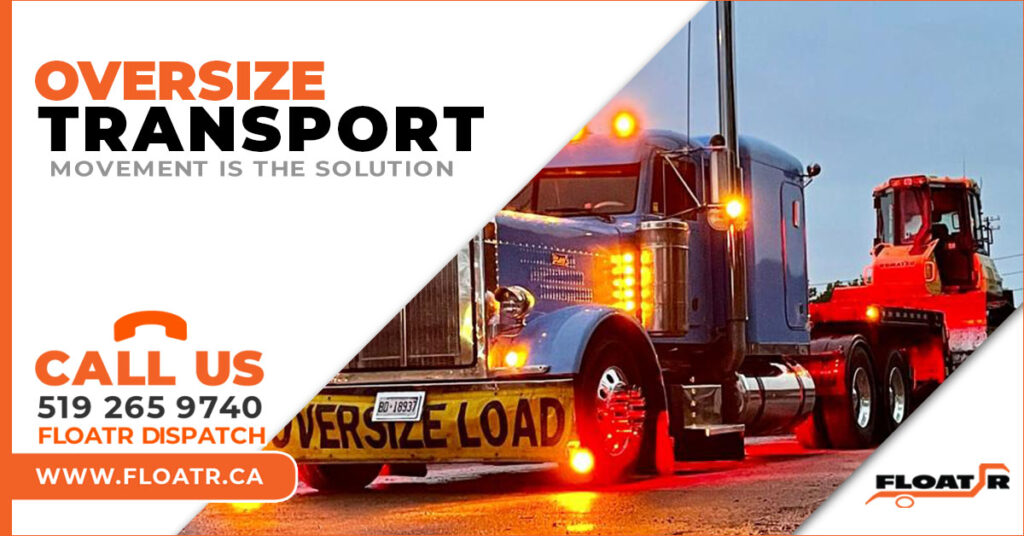 Experience the FLOATR INC. Difference Today
When it comes to oversize load trucking, don't settle for anything less than excellence. Contact us today for a personalized quote and discover why FLOATR INC. is the preferred choice for businesses and individuals requiring reliable and efficient oversized load transportation. With us, your cargo is in expert hands, and your oversize load trucking journey will be smooth, hassle-free, and filled with confidence. Choose FLOATR INC. and navigate success, one oversized load at a time.
If you would like to learn more about Over Size Shipping Regulations, or if you are interested in one of our freight shipping services, please contact FLOATR at  (519) 265 9740 or by filling out a contact form on our website. You can also stay up to date with the latest news by following us on Instagram, Twitter, and Facebook.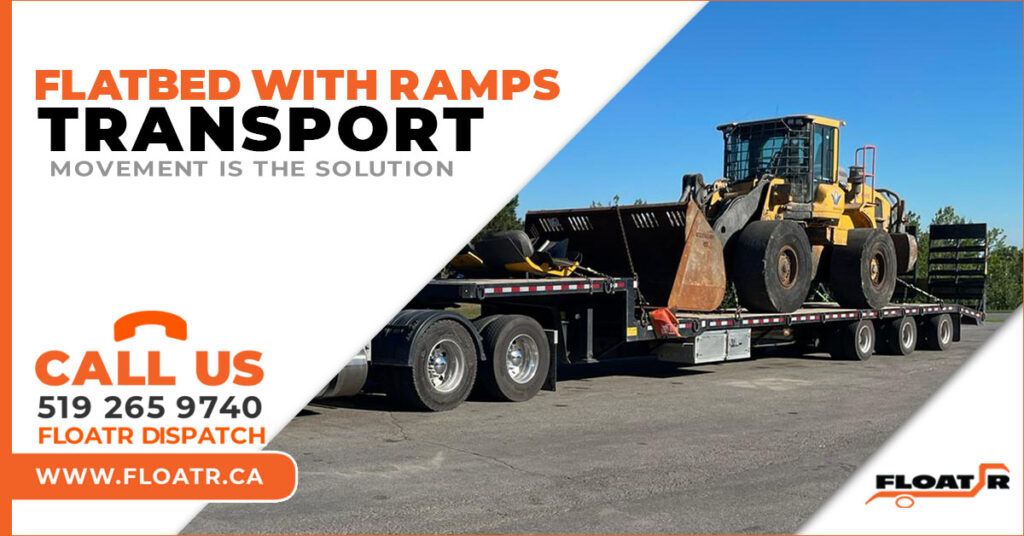 Feel free to complete the following form if you are looking for flatbed shipping
FLATBED SERVICES
In addition, just for everyone's interest, FLOATR INC trucks are available every day in the following locations: Kitchener, Cambridge, Waterloo, Stratford, Woodstock, London, Brantford, Fergus, Elora, Elmira, Hamilton, Burlington, Stoney Creek, Ancaster, Georgetown, Milton, Oakville, Orangeville, Palmerston, St. Jacobs, New Hamburg, Halton Hills, Listowel, Newmarket, Collingwood, Aurora, Oshawa, Ajax, Pickering, Bolton, Peterborough, Orillia, Belleville, Kingston, Ottawa, Brockville, New Tecumseth, Owen Sound, Walkerton, Kincardine, Goderich, Grand Bend, Sarnia, Windsor, Chatham, Tillsonburg, Simcoe, Port Colborne, Welland, St. Catharines, Grimsby, Niagara Falls, Caledonia, Hagersville, Paris, Ayr, Waterdown, Millbank, Wallenstein.