Shipment and Freight Introduction
In the dynamic landscape of logistics and transportation, clear terminology is essential for effective communication and streamlined operations. Two terms that often cause some confusion are "shipment" and "freight." These terms share the common thread of cargo movement, yet each serves a unique purpose in the logistics ecosystem. In this blog post, we will delve into the differences between a shipment and freight, shedding light on their roles and how they shape the logistics world.
Shipment and Freitgh: Breaking It Down
A shipment represents a collection of goods or items bundled together for the purpose of transportation. Here are the key aspects of a shipment:
Single Unit: A shipment is considered a single unit of goods, irrespective of the quantity or size of items within it. It could encompass a solitary box of electronics or an entire container packed with machinery.

Scope: A shipment encompasses all items intended for transport to the same destination, all at the same time. This can encompass multiple packages, crates, or pallets bound for the same recipient.

Handling: A shipment may consist of various types of cargo, such as parcels, boxes, crates, or any other packaging suitable for the transported items.

Documentation: Shipment-related documents often include a bill of lading or waybill, packing list, and any other paperwork specific to the items being transported. These documents facilitate the tracking and management of the shipment's movement.
Freight: The Bigger Picture
Freight, in contrast, is a more encompassing term that includes all commercial goods or cargo in transit. Here's what you need to know about freight:
No Specific Unit: Freight is not a specific unit of measurement but rather a collective term for goods being transported. It can encompass multiple shipments, packages, or even individual items.

Scope: Freight refers to the entirety of goods in transit, which may comprise multiple shipments bound for different destinations. It represents the broader picture of everything being transported.

Handling: Freight can consist of a wide variety of cargo types, sizes, and shapes. It may be grouped together based on factors such as destination, shipping method, or customer requirements.

Documentation: Freight documentation typically involves various forms and records, such as shipping manifests, freight bills, customs documentation, and other paperwork relevant to the cargo's nature and international aspects of transport.
Conclusion
Understanding the distinctions between a shipment and freight is pivotal for individuals involved in logistics, transportation, or supply chain management. A shipment represents a specific group of items intended for the same destination, often bundled together as a single unit. Conversely, freight encompasses all commercial goods in transit, whether they are individual items, multiple shipments, or various types of cargo destined for different locations.
With this clarity, businesses and logistics professionals can navigate the intricacies of the industry more effectively, ensuring that the right terminology is used to describe and manage the movement of goods. In the end, it's all about precision, and knowing the difference between a shipment and freight is a step toward achieving that precision in logistics.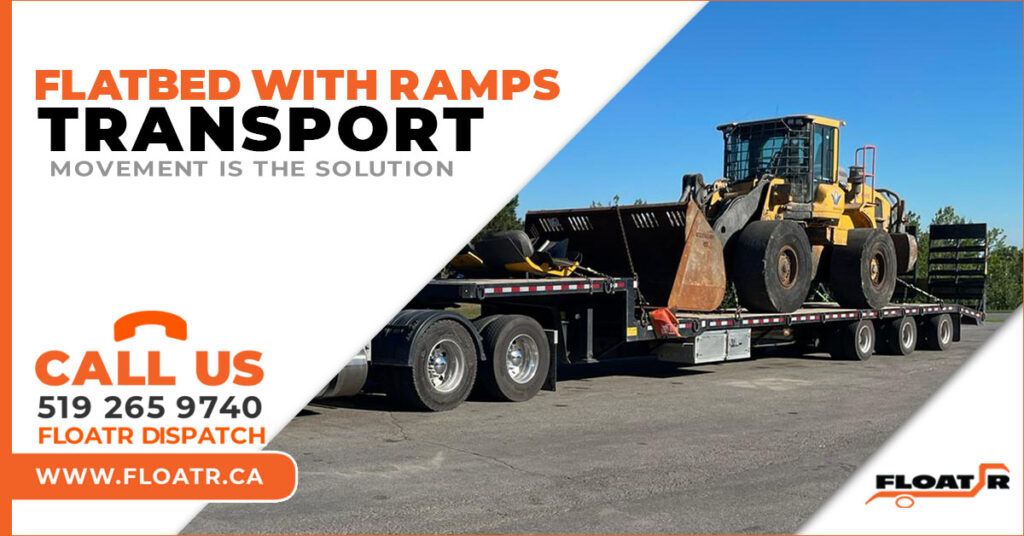 Feel free to complete the following form if you are looking for flatbed shipping
FLATBED SERVICES
In addition, just for everyone's interest, FLOATR INC trucks are available every day in the following locations: Kitchener, Cambridge, Waterloo, Stratford, Woodstock, London, Brantford, Fergus, Elora, Elmira, Hamilton, Burlington, Stoney Creek, Ancaster, Georgetown, Milton, Oakville, Orangeville, Palmerston, St. Jacobs, New Hamburg, Halton Hills, Listowel, Newmarket, Collingwood, Aurora, Oshawa, Ajax, Pickering, Bolton, Peterborough, Orillia, Belleville, Kingston, Ottawa, Brockville, New Tecumseth, Owen Sound, Walkerton, Kincardine, Goderich, Grand Bend, Sarnia, Windsor, Chatham, Tillsonburg, Simcoe, Port Colborne, Welland, St. Catharines, Grimsby, Niagara Falls, Caledonia, Hagersville, Paris, Ayr, Waterdown, Millbank, Wallenstein.