In the fast-paced world of logistics and transportation, businesses are constantly seeking innovative solutions to meet the growing demand for rapid and reliable delivery services. FLOATR INC., a leading name in the industry, has been making waves with its revolutionary approach to hot shot transport services. In this blog post, we'll explore how FLOATR INC. is changing the game and setting new standards in the world of hotshot transportation.
The Need for Speed
Hot shot transport services are all about speed. Whether it's a critical part for a manufacturing plant, medical supplies for a hospital, or an emergency shipment, there's no room for delays. FLOATR INC. recognizes this need for speed and has designed its services around it.
State-of-the-Art Fleet
At the heart of FLOATR INC.'s success is its state-of-the-art fleet. Their vehicles are equipped with the latest technology, ensuring the secure and efficient transportation of goods. With a range of vehicles to choose from, they can accommodate various cargo sizes, providing flexible solutions to their clients.
Experienced Team
In the world of hot shot transport, experience matters. FLOATR INC. boasts a team of highly experienced drivers and logistics experts who understand the intricacies of urgent shipments. They are not just drivers; they are logistics professionals who know how to navigate the challenges of time-sensitive deliveries.
Safety First
Safety is a non-negotiable aspect of hot shot transport. FLOATR INC. adheres to strict safety protocols and regulations to protect your cargo during transit. Your goods are not just delivered fast; they are delivered safely.
Customized Solutions
FLOATR INC. understands that every shipment is unique. That's why they offer customized solutions to ensure your cargo arrives on time and in perfect condition. They work closely with their clients to tailor their services to specific needs.
Customer-Centric Approach
At FLOATR INC., the customer is at the center of everything they do. Their dedication to customer satisfaction has earned them a strong reputation in the industry. They're not just a transport service; they're a partner you can rely on.
The Future of Hot Shot Transport
FLOATR INC.'s commitment to innovation and excellence is shaping the future of hot shot transport. By embracing new technologies, refining their processes, and putting the customer first, they're revolutionizing the industry and setting new benchmarks for speed, reliability, and customer satisfaction.
Conclusion
In conclusion, FLOATR INC. is not your typical hot shot transport service. They are the vanguards of change, driving the industry forward by redefining what it means to be fast, reliable, and customer-focused. As businesses and individuals increasingly rely on hot shot transport services, FLOATR INC. stands out as a beacon of innovation and excellence in the world of logistics and transportation.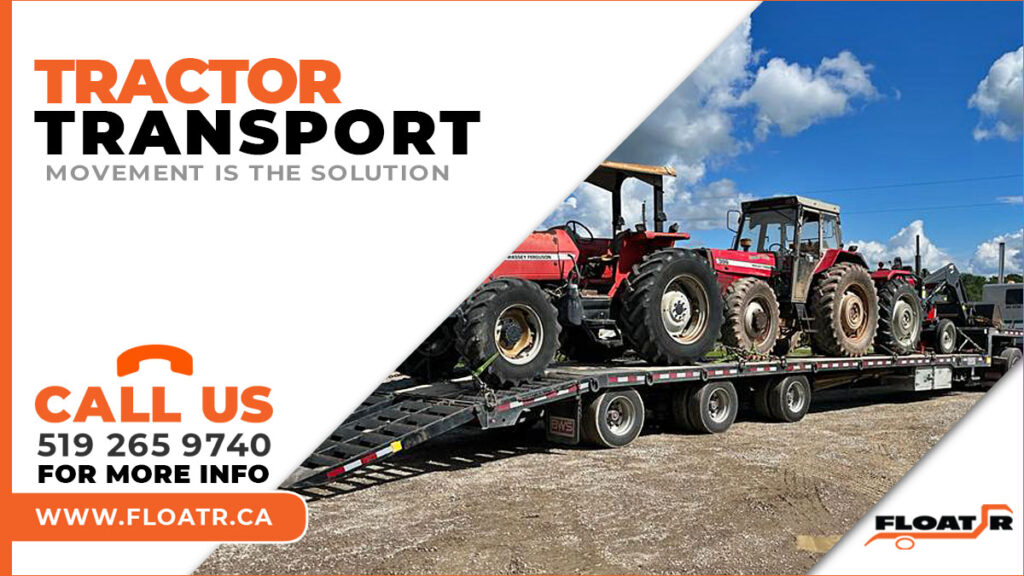 Ready to experience the future of hot shot transport with FLOATR INC.? Contact us today and discover how we're revolutionizing the industry.
FLATBED SERVICES
In addition, just for everyone's interest, FLOATR INC trucks are available every day in the following locations: Kitchener, Cambridge, Waterloo, Stratford, Woodstock, London, Brantford, Fergus, Elora, Elmira, Hamilton, Burlington, Stoney Creek, Ancaster, Georgetown, Milton, Oakville, Orangeville, Palmerston, St. Jacobs, New Hamburg, Halton Hills, Listowel, Newmarket, Collingwood, Aurora, Oshawa, Ajax, Pickering, Bolton, Peterborough, Orillia, Belleville, Kingston, Ottawa, Brockville, New Tecumseth, Owen Sound, Walkerton, Kincardine, Goderich, Grand Bend, Sarnia, Windsor, Chatham, Tillsonburg, Simcoe, Port Colborne, Welland, St. Catharines, Grimsby, Niagara Falls, Caledonia, Hagersville, Paris, Ayr, Waterdown, Millbank, Wallenstein.