Freight Forwarding – Efficient Solutions for Oversized Cargo Transport
In the dynamic world of logistics, freight forwarding plays a pivotal role in coordinating the seamless movement of goods across various destinations. When it comes to handling oversized or irregularly shaped cargo, flatbed trailers emerge as a reliable and versatile option. In this blog post, we will explore the synergistic relationship between freight forwarding and flatbed trailers, highlighting the efficiency and effectiveness they bring to the transportation of oversized loads.
Understanding Freight Forwarding
Freight forwarding is a comprehensive service that facilitates the smooth and efficient transportation of goods on behalf of businesses and individuals. Freight forwarders act as intermediaries, managing the entire shipping process from start to finish. They handle essential tasks such as documentation, customs clearance, route optimization, carrier selection, and ensuring timely delivery.
Advantages of Flatbed Trailers in Freight Forwarding
Handling Oversized Cargo: The primary advantage of using flatbed trailers in freight forwarding is their ability to transport oversized and irregularly shaped cargo. This includes long steel beams, heavy machinery, construction vehicles, industrial equipment, and other bulky items that do not fit into standard trailers.

Easy Loading and Unloading: Flatbed trailers offer easy access for loading and unloading cargo, as there are no walls or roof to impede the process. This facilitates quick and efficient operations, saving time and effort during the shipping process.

Secure Transportation: Flatbed trailers are equipped with secure tie-down points and strapping mechanisms to ensure that oversized cargo remains stable and safe during transit. Freight forwarders work closely with carriers to ensure proper securing techniques are employed, minimizing the risk of damage during transportation.

Flexibility in Delivery Locations: Flatbed trailers can access diverse delivery locations, including construction sites, remote areas, and industrial facilities. This flexibility allows for direct delivery to the point of use, avoiding the need for additional handling or transfers.

Timely Deliveries: Flatbed trailers expedite the shipping process for oversized cargo, reducing transit times and ensuring on-time deliveries. This is particularly crucial in industries where delays can lead to costly project disruptions.
Selecting the Right Freight Forwarder for Flatbed Transport
When incorporating flatbed trailers into freight forwarding operations, choosing the right freight forwarder is vital. Businesses should consider the freight forwarder's experience in handling oversized loads, their network of reliable carriers with flatbed capabilities, and their ability to navigate the complexities of permits and regulations associated with oversized cargo transportation.
Freight forwarding combined with flatbed trailers is a winning combination for transporting oversized and irregularly shaped cargo efficiently and effectively. This powerful partnership offers versatility, security, and timely deliveries for businesses in various industries. By collaborating with an experienced freight forwarder with expertise in flatbed transport, businesses can optimize their logistics strategies and ensure the seamless transportation of oversized loads to their destinations. Embrace the advantages of freight forwarding with flatbed trailers and experience a streamlined and reliable cargo shipping process like never before.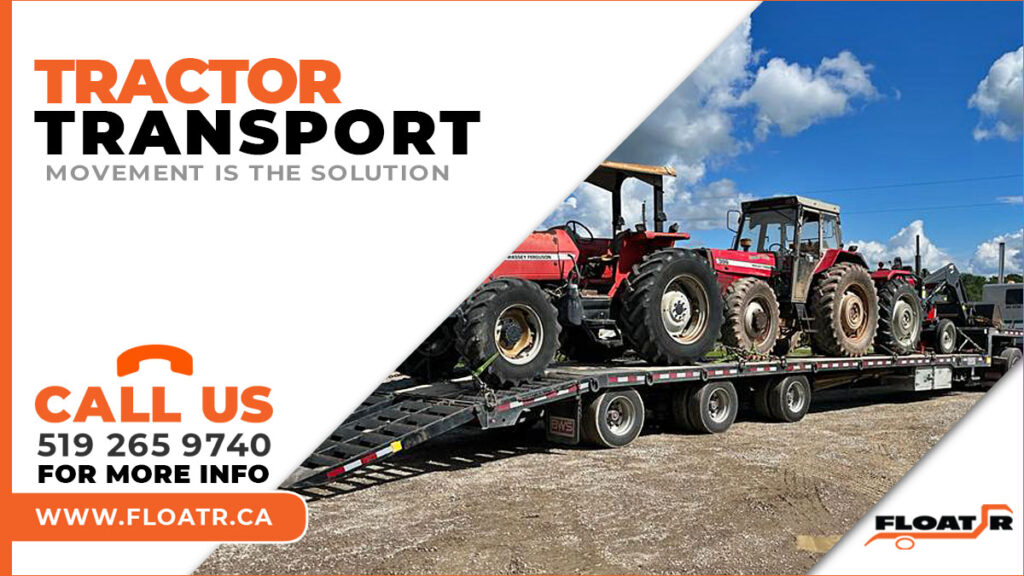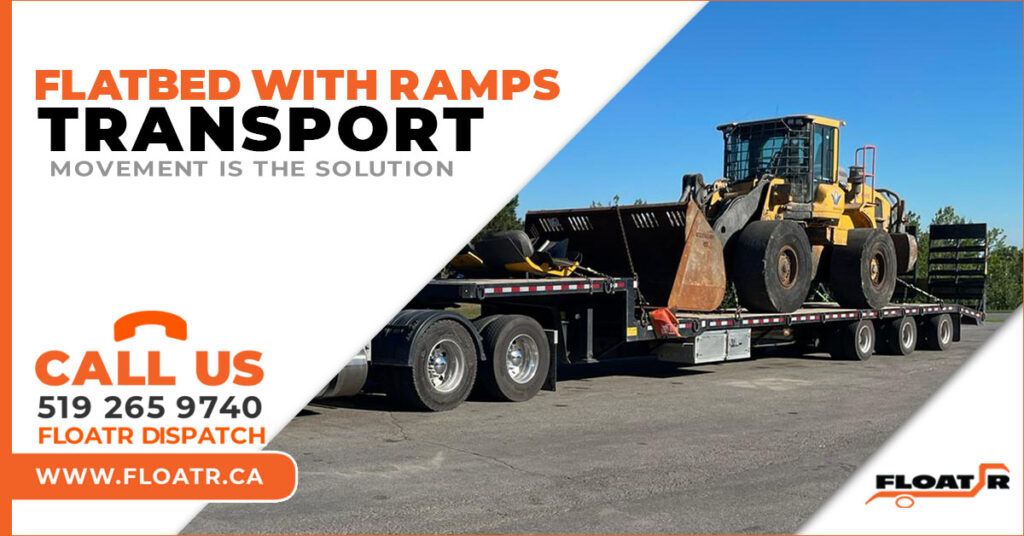 Feel free to complete the following form if you are looking for flatbed shipping
FLATBED SERVICES
In addition, just for everyone's interest, FLOATR INC trucks are available every day in the following locations: Kitchener, Cambridge, Waterloo, Stratford, Woodstock, London, Brantford, Fergus, Elora, Elmira, Hamilton, Burlington, Stoney Creek, Ancaster, Georgetown, Milton, Oakville, Orangeville, Palmerston, St. Jacobs, New Hamburg, Halton Hills, Listowel, Oakville, Newmarket, Collingwood, Aurora, Oshawa, Ajax, Pickering, Bolton, Peterborough, Orillia, Belleville, Kingston, Ottawa, Brockville, New Tecumseth, Owen Sound, Walkerton, Kincardine, Goderich, Grand Bend, Sarnia, Windsor, Chatham, Tillsonburg, Simcoe, Port Colborne, Welland, St. Catharines, Grimsby, Niagara Falls, Caledonia, Hagersville, Paris, Ayr, Waterdown, Millbank, Wallenstein.