Flatbed Transport is selected when the load is not easily transported in an enclosed truck trailer due to delivery size or dimensions.
In the freight shipping industry, there are different types of trailers.
SHIPPING EQUIPMENT 
Available Flatbed Shipping Equipment
Average Legal Acceptable Weights
Average Legal Acceptable Dimensions

FLATBED

45K – 48K
Length: 45′ – 53′
Width: 8′ 6″
Height: Up to 8′ 6″

3 AXLE TRAILER

43K – 45K
Length: 45′ – 53′
Width: 8′ 6″
Height: Up to 8′ 6″

EXTENDABLE

40K – 42K
Length: 45′ – 115′
Width: 8′ 6″
Height: Up to 8′ 6″

3 AXLE EXTENDABLE

38K – 40K
Length: 45′ – 94′
Width: 8′ 6″
Height: Up to 8′ 6″
Tracking the progress of your shipment is imperative. Sometimes open bed transportation is only allowed to travel during selected times. Since freight cargo has a specific cost, our partners need to know where the shipment is at all times.
FLOATR GPS system will provide real-time information about our flatbed transport 24/7 and help us track all your shipments. FLOATR keeps company clients informed about their goods during the shipping interval.
"Awesome customer service with very good shipping rates. I am looking foward to work with FLOATR on my next shipment"
Novalee Spicer CEO lab director
Benefits of Flatbed Transport
An open truck can allow you to transport a high volume of several materials in one trip. An open truck bed is especially useful for transporting oddly shaped cargo and a big plus for loose materials. When you use this type of trucking service, you can cut shipping costs and speed up completion time.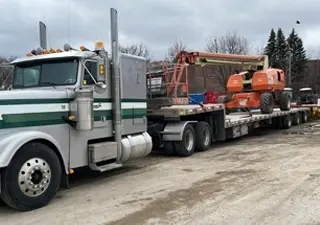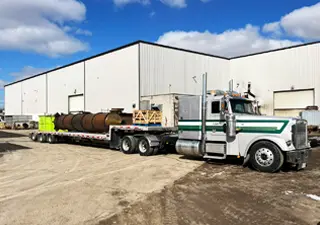 Flatbed transport provides some dimensional flexibility for oversized freight since there are no physical walls.
For instance, dry van trailers are loaded from the rear, flatbed trucks can be loaded from either side, as well as the top and back.
Flatbed equipment includes step decks, double drops, and RGNs
No loading dock
It can be difficult to load large goods in an enclosed trailer because of the confined space available. The open bed truck gives complete freedom on what one can put as it accepts the most oversized goods. It is also easier to offload the goods once they have arrived at their intended destination, saving time.
When is possible we try to combine loads to save money for our customers. Less than load (LTL) flatbed transport is when we add multiple customers' cargo on a single trailer at one time.
Our experienced staff will process all the variables needed to ensure a smooth flatbed delivery and safe arrival of your cargo. We believe planning is the key to the successful trucking transport of cargo, and have earned the reputation for meeting and exceeding our customers' expectations.
To request a precise quote, or to get more informed speak with our team about your flatbed freight requirements, Call: 519 265 9740, now or send us a message here.flat