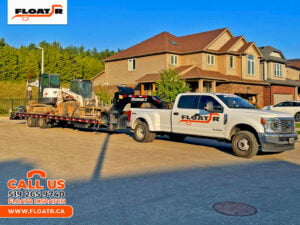 Skid Steer Transport, London, Ottawa
Our skid steer transport services cater to a diverse range of industries, including but not limited to:
Construction: Transporting skid steers to construction sites is a common need, and our services are well-suited for the industry's demands.
Agriculture: Farmers depend on skid steers for a variety of tasks, and we ensure they are transported securely to agricultural sites.
Landscaping: Landscapers often need their skid steers transported between job locations, and we provide efficient solutions for this.
Rental Services: Companies that rent out skid steers require timely delivery and pick-up, and we are dedicated to meeting their scheduling needs.
Infrastructure Development: Projects involving roadwork, infrastructure development, and more frequently require the reliable transport of skid steers, and we have the expertise to handle these needs.
Skid Steer Hauling, London, Ottawa