If you're in the market for a top-of-the-line 2024 GMC Denali HD 3500 with its powerful engine, spacious interior, and advanced technology features, this vehicle is designed to provide a comfortable and enjoyable ride on any adventure. Learn more about the features and benefits of the GMC Denali HD 3500 and why it may be the perfect purchase for you.
Here are five reasons why it's the perfect choice.
The GMC Denali HD 3500 is the ultimate FLOATR purchase for 2023 for many reasons. Firstly, it has a powerful engine that can handle any terrain or towing needs. Secondly, the spacious interior provides ample room for passengers and cargo. Thirdly, the advanced technology features, such as the touchscreen infotainment system and safety features, make for a comfortable and safe ride. Fourthly, the sleek and stylish design is sure to turn heads on the road. And finally, the reliability and durability of the GMC brand make it a smart investment for any enthusiast.
Unmatched Towing Capacity.
The GMC Denali HD 3500 boasts an unmatched towing capacity, making it the perfect choice for floatr enthusiasts who need to tow heavy loads. With a maximum towing capacity of up to 36,000 pounds, this truck can handle even the heaviest of boats or trailers. Plus, with features like trailer sway control and hill start assist, you can feel confident and in control while towing. Whether you're heading to the lake for a weekend getaway or embarking on a cross-country floatr adventure, the GMC Denali HD 3500 has got you covered.
In addition to its impressive towing capacity, the GMC Denali HD 3500 also comes equipped with advanced safety features to keep you and your passengers safe on the road. These features include lane departure warning, forward collision alert, and front and rear park assist. Plus, with the available safety alert seat, you'll receive haptic seat alerts to warn you of potential hazards on the road. With the GMC Denali HD 3500, you can enjoy your floatr adventures with peace of mind knowing that you're driving one of the safest trucks on the market.
The GMC Denali HD 3500 not only offers impressive performance and safety features, but it also boasts a luxurious interior. With premium materials and attention to detail, the Denali HD 3500 provides a comfortable and refined driving experience. Features like heated and ventilated front seats, a heated steering wheel, and a Bose premium sound system make every ride enjoyable. Plus, with the available rear-seat entertainment system, your passengers can stay entertained on long drives. Upgrade your floatr experience with the GMC Denali HD 3500's luxurious interior.
One of the standout features of the GMC Denali HD 3500 is its Duramax diesel engine. This powerful engine delivers up to 445 horsepower and 910 lb-ft of torque, making it capable of towing up to 35,500 pounds. Plus, with advanced technologies like an exhaust brake and integrated trailer brake controller, towing is made easier and safer. Whether you're hauling a boat, RV, or other heavy load, the Duramax diesel engine in the Denali HD 3500 has you covered.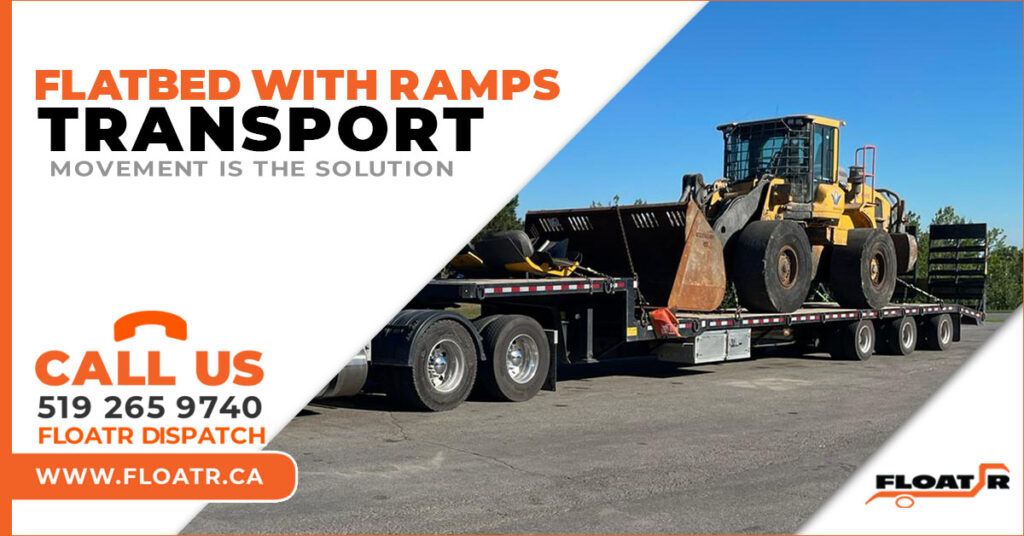 FLATBED SERVICES
In addition, just for everyone's interest, FLOATR INC trucks are available every day in the following locations: Kitchener, Cambridge, Waterloo, Stratford, Woodstock, London, Brantford, Fergus, Elora, Elmira, Hamilton, Burlington, Stoney Creek, Ancaster, Georgetown, Milton, Oakville, Orangeville, Palmerston, St. Jacobs, New Hamburg, Halton Hills, Listowel, Oakville, Newmarket, Collingwood, Aurora, Oshawa, Ajax, Pickering, Bolton, Peterborough, Orillia, Belleville, Kingston, Ottawa, Brockville, New Tecumseth, Owen Sound, Walkerton, Kincardine, Goderich, Grand Bend, Sarnia, Windsor, Chatham, Tillsonburg, Simcoe, Port Colborne, Welland, St. Catharines, Grimsby, Niagara Falls, Caledonia, Hagersville, Paris, Ayr, Waterdown, Millbank, Wallenstein.