In the interconnected world we live in today, the efficient movement of goods is a cornerstone of global commerce. Freight transportation in Ontario by FLOATR INC. plays a pivotal role in ensuring that products reach their intended destinations, connecting consumers to the products they rely on daily. In this comprehensive blog post, we will explore everything you need to know about freight transportation, from its various modes to its significance in the global economy.
Chapter 1: Understanding Freight Transportation
What is Freight Transportation?
Freight transportation refers to the process of moving goods or cargo from one location to another. This movement can take place by various means, depending on factors such as the type of cargo, the distance to be covered, and the desired delivery time. The primary goal is to transport goods in a safe, efficient, and timely manner.
The Importance of Freight Transportation
The efficient transportation of goods is essential for businesses and consumers alike. It ensures the availability of products on store shelves, supports manufacturing supply chains, and enables international trade. Without freight transportation, the global economy would come to a standstill.
Chapter 2: Modes of Freight Transportation
Road Transportation
Road transportation is one of the most common and flexible modes of freight transportation. It involves the use of trucks, vans, and other vehicles to carry goods. It is well-suited for short to medium-distance transportation, providing door-to-door service.
Rail Transportation
Rail transportation is an efficient and eco-friendly method for moving large quantities of cargo over long distances. Trains are ideal for transporting heavy and bulk items such as coal, minerals, and industrial equipment.
Air Transportation
When speed is of the essence, air transportation is the go-to choice. It excels in delivering high-value, time-sensitive goods, such as electronics and pharmaceuticals, across vast distances quickly.
Maritime Transportation
Maritime transportation, by way of ships and vessels, handles a significant portion of international trade. It is the backbone of global supply chains, moving everything from raw materials to consumer products across oceans.
Chapter 3: Choosing the Right Freight Transportation Method
Selecting the appropriate mode of freight transportation depends on several factors, including:
The type and size of the cargo.
The distance the cargo needs to travel.
The urgency of the shipment.
Environmental considerations.
Cost-effectiveness.
Chapter 4: The Role of Technology in Freight Transportation
Modern technology plays a pivotal role in optimizing freight transportation. Innovations like GPS tracking, route optimization software, and IoT sensors have improved efficiency, increased transparency, and enhanced security in the industry.
Chapter 5: Sustainability in Freight Transportation
Sustainability is a growing concern in freight transportation. The industry is making strides in reducing emissions, adopting alternative fuels, and implementing eco-friendly practices to minimize its environmental impact.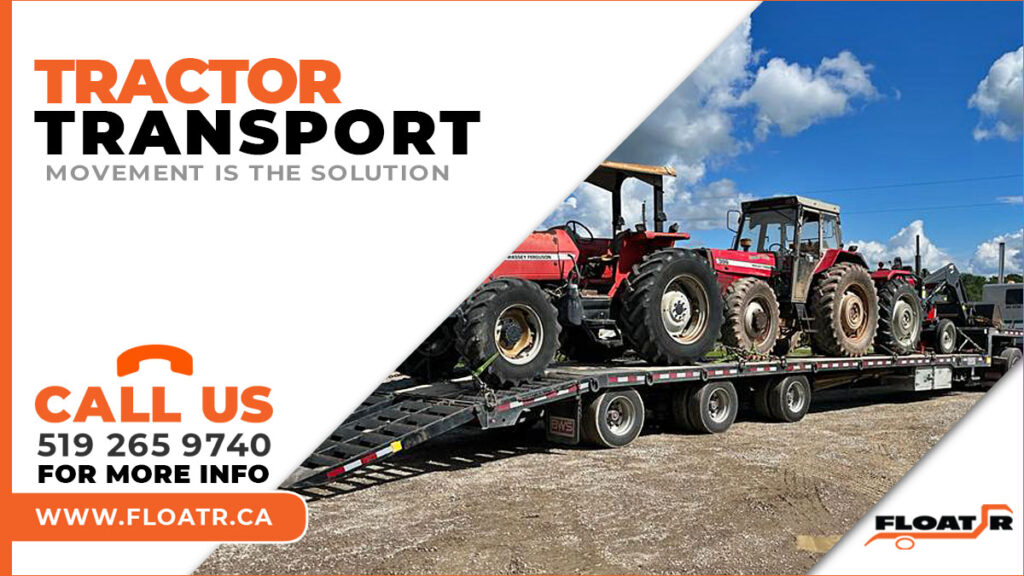 Conclusion
Freight transportation is the lifeblood of the global economy, ensuring that goods reach their intended destinations efficiently and safely. By understanding the various modes of transportation and the role of technology and sustainability, individuals and businesses can make informed decisions when it comes to shipping and receiving goods. As the world continues to evolve, the future of freight transportation is sure to bring new innovations and challenges, further emphasizing the importance of this critical industry.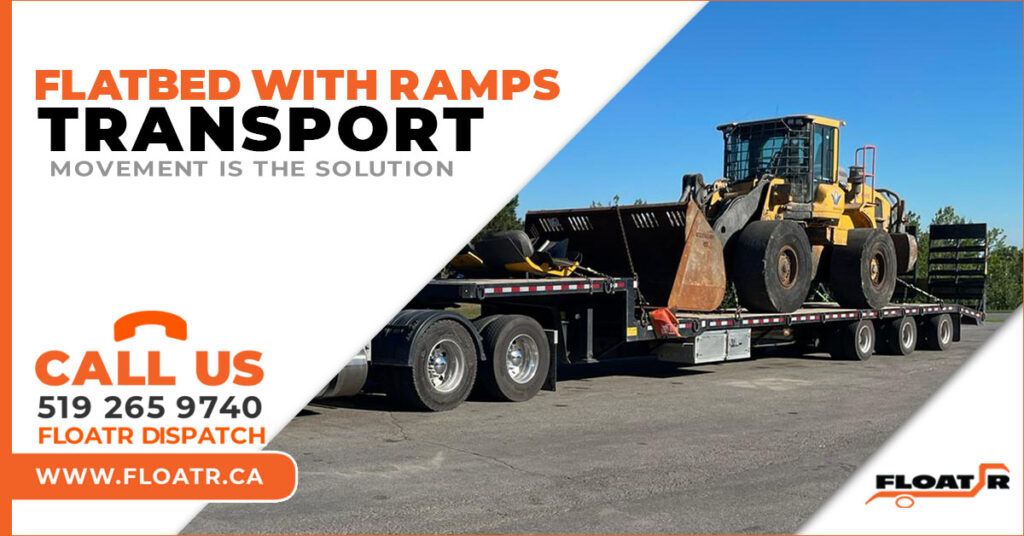 Feel free to complete the following form if you are looking for flatbed shipping
FLATBED SERVICES
In addition, just for everyone's interest, FLOATR INC trucks are available every day in the following locations: Kitchener, Cambridge, Waterloo, Stratford, Woodstock, London, Brantford, Fergus, Elora, Elmira, Hamilton, Burlington, Stoney Creek, Ancaster, Georgetown, Milton, Oakville, Orangeville, Palmerston, St. Jacobs, New Hamburg, Halton Hills, Listowel, Oakville, Newmarket, Collingwood, Aurora, Oshawa, Ajax, Pickering, Bolton, Peterborough, Orillia, Belleville, Kingston, Ottawa, Brockville, New Tecumseth, Owen Sound, Walkerton, Kincardine, Goderich, Grand Bend, Sarnia, Windsor, Chatham, Tillsonburg, Simcoe, Port Colborne, Welland, St. Catharines, Grimsby, Niagara Falls, Caledonia, Hagersville, Paris, Ayr, Waterdown, Millbank, Wallenstein.