Flatbed LTL Transport in Owen Sound – Collingwood (Ontario). Efficient Freight Solutions for Your Cargo
Flatbed trucking services play a crucial role in transporting oversized or heavy cargo that cannot fit in traditional enclosed trailers. As a result, many industries rely on this transportation method to move their goods and materials. In this guide, we'll explore the top industries that depend on flatbed trucking services.
Efficient and Reliable Freight Transportation for Owen Sound – Collingwood, Ontario
Welcome to our Flatbed LTL Transport landing page, serving the Owen Sound – Collingwood area in Ontario. We specialize in providing efficient and reliable transportation solutions for heavy and oversized freight. Whether you're in the construction, manufacturing, or agriculture industry, our dedicated team is here to streamline your logistics and ensure your cargo reaches its destination safely and on time.
Benefits:
Versatile Capacity: Our flatbed trailers can handle a wide range of heavy, oversized, and irregularly shaped cargo, including construction materials, machinery, equipment, and more.
Cost-Effective: By consolidating multiple smaller shipments onto a single flatbed trailer, we help you optimize resources and save on transportation costs.
Local Expertise: With our in-depth knowledge of the Owen Sound – Collingwood area, we understand the unique transportation requirements and can provide tailored solutions to meet your specific needs.
Accessibility and Flexibility: Our open-platform flatbed trailers allow for easy loading and unloading using cranes, forklifts, or other equipment, ensuring efficient handling of your freight.
Reliable Logistics Solutions
At FLOATR INC. we pride ourselves on delivering reliable logistics solutions. Our experienced drivers and dedicated team will ensure your cargo is handled with the utmost care and professionalism. We follow strict safety protocols and comply with transportation regulations to provide secure and worry-free transportation services.
Heavy And Oversized Cargo
Efficient Handling of Heavy and Oversized Cargo
In the picturesque region of Owen Sound to Collingwood in Ontario, businesses thrive in diverse industries such as construction, manufacturing, and agriculture. When it comes to transporting heavy or oversized freight, Flatbed Less-Than-Truckload (LTL) transport emerges as a reliable and efficient solution. In this blog post, we will explore the benefits and considerations of Flatbed LTL transport in the Owen Sound – Collingwood area, helping businesses make informed decisions for their cargo transportation needs.
Flatbed trailers offer the versatility and capacity required to transport heavy machinery, construction materials, and other oversized items. With no sides or roof restricting the cargo dimensions, flatbed LTL transport provides an ideal solution for businesses that deal with large or irregularly shaped freight in the Owen Sound – Collingwood region. Whether it's hauling construction equipment or transporting agricultural implements, flatbed trailers can handle the load.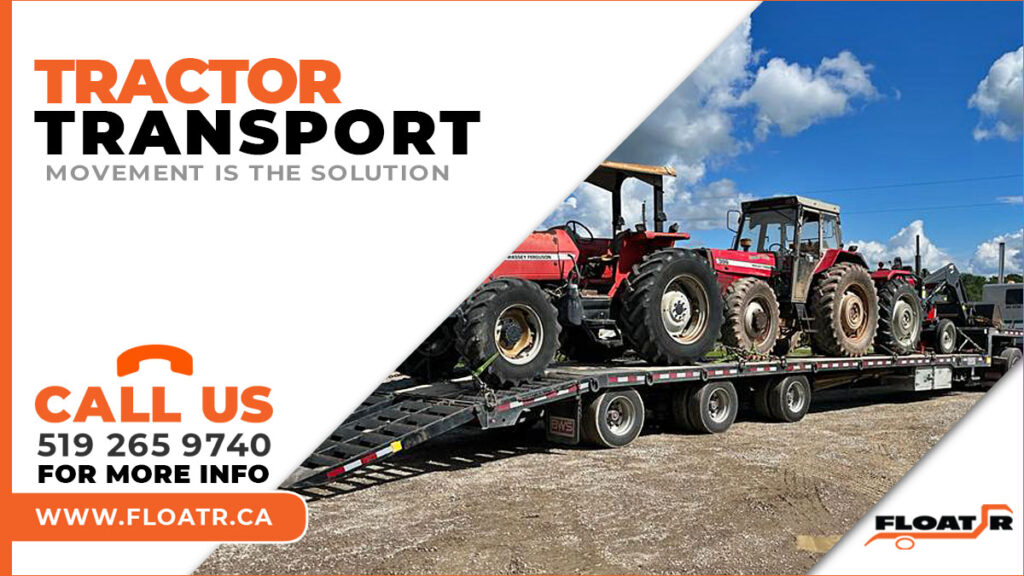 Experience the efficiency and reliability of Flatbed LTL transport for your heavy and oversized freight needs in Owen Sound – Collingwood, Ontario. Contact our trusted logistics experts today to secure safe and cost-effective transportation solutions for your cargo. Let us handle the logistics while you focus on your business. Request a quote now and streamline your freight operations!
Feel free to complete the following form if you are looking for flatbed shipping
FLATBED SERVICES
In addition, just for everyone's interest, FLOATR INC trucks are available every day in the following locations: Kitchener, Cambridge, Waterloo, Stratford, Woodstock, London, Brantford, Fergus, Elora, Elmira, Hamilton, Burlington, Stoney Creek, Ancaster, Georgetown, Milton, Oakville, Orangeville, Palmerston, St. Jacobs, New Hamburg, Halton Hills, Listowel, Oakville, Newmarket, Collingwood, Aurora, Oshawa, Ajax, Pickering, Bolton, Peterborough, Orillia, Belleville, Kingston, Ottawa, Brockville, New Tecumseth, Owen Sound, Walkerton, Kincardine, Goderich, Grand Bend, Sarnia, Windsor, Chatham, Tillsonburg, Simcoe, Port Colborne, Welland, St. Catharines, Grimsby, Niagara Falls, Caledonia, Hagersville, Paris, Ayr, Waterdown, Millbank, Wallenstein.