In the world of logistics, time is often of the essence. Emergencies can strike at any moment, and when they do, having a reliable and efficient emergency flatbed trucking service at your disposal can make all the difference. In this blog post, we will explore the importance of emergency flatbed trucking services and how they provide rapid response solutions when time is of the essence.
The Need for Emergency Flatbed Trucking Services
Emergencies in the shipping and logistics industry come in various forms. It could be a last-minute order from a crucial client, the need to transport urgently required equipment, or unforeseen challenges during regular transport. In these situations, traditional shipping methods may not be fast enough to meet the demand. 
The Rapid Response Advantage
Emergency flatbed trucking services are designed to provide swift and efficient solutions when time is critical. Here's why they are invaluable:
Immediate Availability: Emergency flatbed services are available 24/7, ensuring that you can get your cargo moving at any hour of the day or night.

Quick Deployment: These services are equipped to respond rapidly. They can quickly dispatch a flatbed truck to your location, minimizing downtime.

Specialized Equipment: Emergency flatbeds are equipped with the necessary tools and equipment to handle a wide range of cargo, including oversized and heavy items.

Expedited Transit: The priority of these services is to get your cargo to its destination as quickly as possible, often with minimal stops or transfers.
Common Scenarios for Emergency Flatbed Trucking
Emergency flatbed trucking services can be a lifeline in various situations:
Equipment Breakdown: When critical machinery or equipment breaks down and needs immediate replacement to avoid production downtime.

Unforeseen Orders: In cases where clients place last-minute orders that must be fulfilled urgently.

Construction and Infrastructure: Rapid transport of construction materials or equipment to a site facing unexpected challenges.

Disaster Relief: Transporting essential supplies to disaster-stricken areas when traditional routes are impassable.

Medical Equipment: Timely delivery of medical equipment or supplies to healthcare facilities during emergencies.
Safety remains a top priority in emergency flatbed trucking. These services are staffed with experienced drivers who are well-versed in secure cargo handling and transport. This expertise ensures that your cargo arrives at its destination intact and on time, even in emergency situations.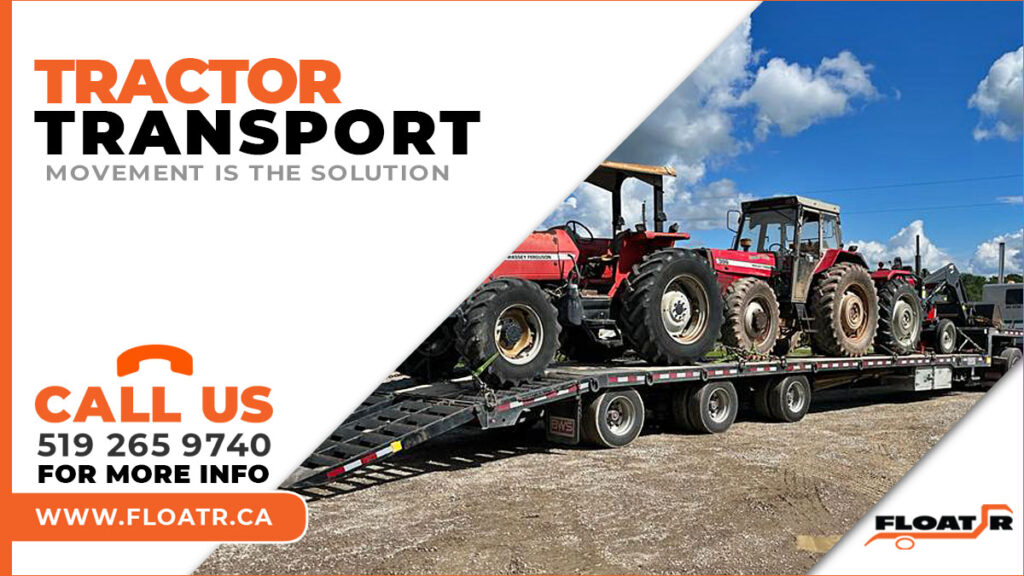 Emergency flatbed trucking services are the unsung heroes of the logistics world, providing rapid response solutions when time is of the essence. When emergencies strike, having a reliable partner who can swiftly and safely transport your cargo can make all the difference in maintaining business operations and meeting critical needs. Whether it's a breakdown, a last-minute order, or unforeseen challenges, these services are there to ensure your cargo reaches its destination, no matter the circumstances.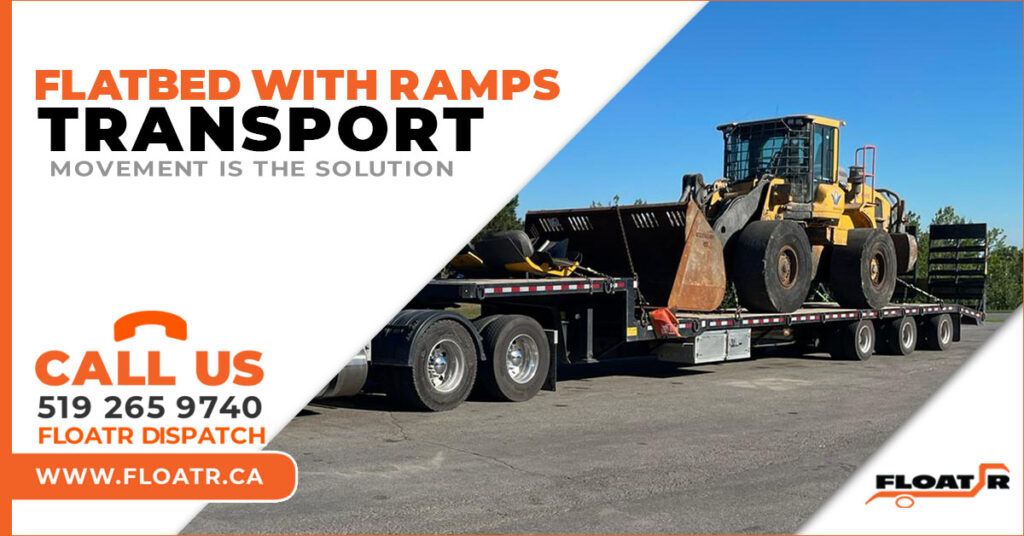 Feel free to complete the following form if you are looking for flatbed shipping
FLATBED SERVICES
In addition, just for everyone's interest, FLOATR INC trucks are available every day in the following locations: Kitchener, Cambridge, Waterloo, Stratford, Woodstock, London, Brantford, Fergus, Elora, Elmira, Hamilton, Burlington, Stoney Creek, Ancaster, Georgetown, Milton, Oakville, Orangeville, Palmerston, St. Jacobs, New Hamburg, Halton Hills, Listowel, Oakville, Newmarket, Collingwood, Aurora, Oshawa, Ajax, Pickering, Bolton, Peterborough, Orillia, Belleville, Kingston, Ottawa, Brockville, New Tecumseth, Owen Sound, Walkerton, Kincardine, Goderich, Grand Bend, Sarnia, Windsor, Chatham, Tillsonburg, Simcoe, Port Colborne, Welland, St. Catharines, Grimsby, Niagara Falls, Caledonia, Hagersville, Paris, Ayr, Waterdown, Millbank, Wallenstein.