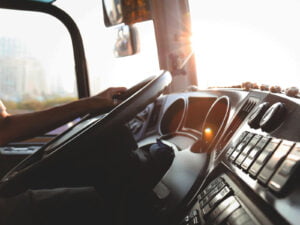 Are you a skilled AZ driver looking for your next career move? Guelph offers a thriving job market for professional drivers, and the opportunities are endless. In this vibrant city, AZ driver jobs are more than just a profession; they are a pathway to a fulfilling and rewarding career.
Guelph's booming industries, manufacturing hubs, and the city's strategic location make it an ideal place for truck drivers to thrive. From long-haul routes to local deliveries, AZ driver jobs in Guelph cater to a diverse range of transportation needs.
Why Consider AZ Driver Jobs in Guelph?
Competitive Compensation: Guelph-based companies offer competitive pay packages for AZ drivers. Your skills and expertise are highly valued, ensuring you receive compensation that reflects your experience.
Stability and Growth: The city's growing economy provides job stability and opportunities for career advancement. Whether you're a seasoned driver or just starting your career, Guelph has something to offer everyone.
Diverse Industries: Guelph is home to a wide range of industries, including manufacturing, agriculture, and logistics. This diversity means a plethora of job options for AZ drivers, including local, regional, and long-haul routes.
Quality of Life: Guelph's pleasant atmosphere and proximity to major cities like Toronto make it an attractive place to live and work. Enjoy a great work-life balance as you explore the city's cultural events and natural beauty.
Job Security: The consistent demand for AZ drivers in Guelph means you can count on job security. Whether you're looking for a permanent position or seasonal work, Guelph has opportunities to suit your needs.
AZ Driver Jobs Guelph